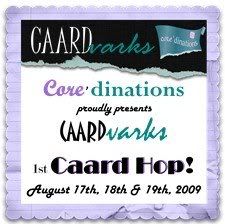 Caardvarks
is beyond thrilled to be partnering with Core'dinations for our first ever CAARD HOP!
It's a total blog blast - you'll be hoppin' for a chance to win huge prize packages of Core'dinations cardstock, including their newest release "Whitewash".
I know you will love whitewash as much as I do!